Call of Duty: Warzone Pacific has reached midpoint through Season 1 and that meant a major update was due and with it, we saw a lot of buffs and nerfs for some of the Weapons available in Caldera.
Thorough research was necessary again and we wanted to see how all of the meta weapons that we discover the first couple of days of the season were affected by these changes.
Fortunately for you, we did all the dirty work and we made sure to share with you the best loadout available for the speedy and reliable Cooper Carbine.
Best Cooper Carbine loadout for Caldera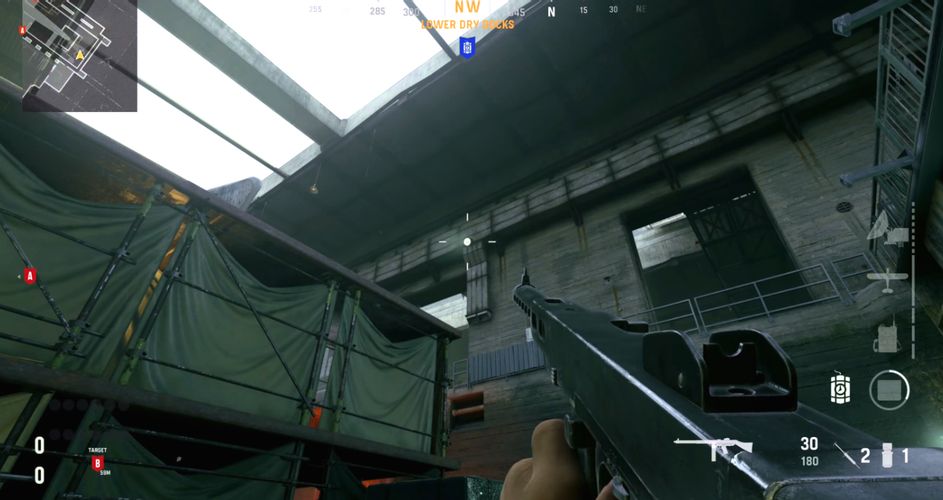 Muzzle: Recoil Booster
Optic: Slate Reflector
Barrel: 14″ Gracey Rapid
Underbarrel: Mark IV Skeletal
Magazine: 9mm 60 Round Drums
Ammunition: Compressed Rounds
Rear Grip: Polymer Grip
Stock: Removed Stock
Perk 1: Vital
Perk 2: On-Hand
Just like FaZe Swagg shared during the early days of the season, the Cooper Carbine has the potential to compete with the S-tier ARs and he started by maxing out the fire rate of the gun by combining the Recoil Booster muzzle, the 14″ Gracey Rapid barrel and the Compressed Rounds.
The Slate Reflector optic will allow us to keep a clean view in close quarters while the Mark IV Skeletal underbarrel pair excellently with the Polymer Grip to get a better grasp of the recoil pattern.
The 9mm 60 Round Drums will allow us to withstand lengthy shootouts but we kept the option to be quick and mobile by selecting the Removed Stock.
Finally, we picked the Vital perk to increase the critical damage areas of our enemies and the On-Hand perk so we don't miss a beat trying to use our equipment.
Best perks and equipment for Cooper Carbine in Warzone Pacific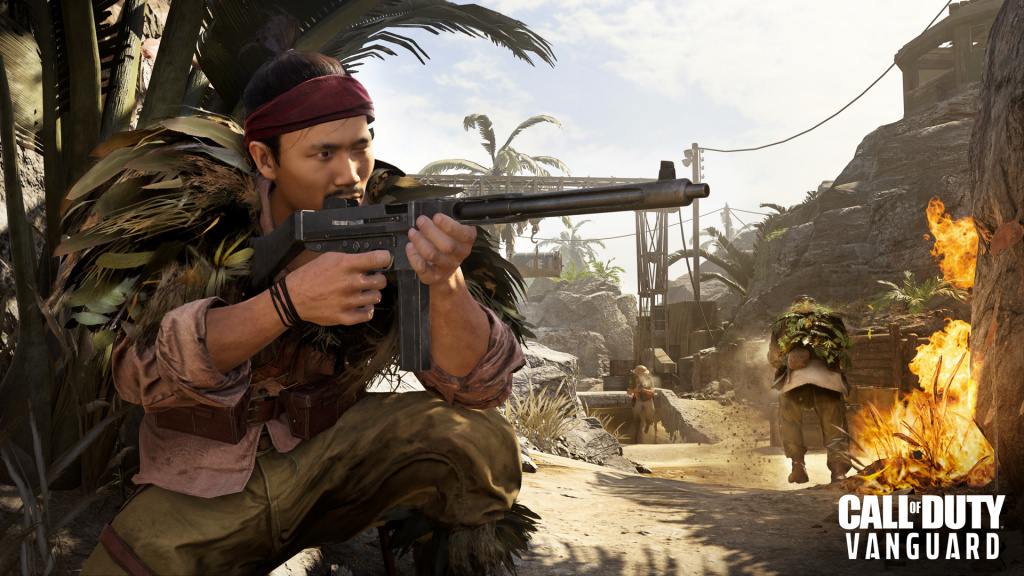 Perk 1: Double Time
Perk 2: Overkill
Perk 3: Amped
Primary 2: Swiss K31
Lethal: Thermite
Tactical: Stun Grenade
We are going to use the Double Time perk to move sneakily and rapidly throughout Caldera. The Overkill perk will allow us to carry a second primary weapon to be prepared for every scenario while the Amped will make us switch faster between those weapons.
The Swiss K31 will give us some deadly options from a distance in the immensity of Caldera. The Thermite will offer us a sticky, explosive attack while the Stun Grenade could get us out on top in troubling scenarios.
Feature image courtesy of Activision
---
For more Call of Duty news, be sure to check out our dedicated section or some of our MW2 Guides & Tutorials below:
Modern Warfare 2 Guides - Jack Links Skin | Unlock All Operators | Check Server Status | Get Twitch Drops | Post-Credit Scene Explained | Unlock Gold Camo | Get Burger Town Operator | MGB Nuke | Unlock Every Weapon | All Killstreaks| Safe Code Locations|Check KD Ratio|XP Farm Trick|Chopper Gun Glitch|Weapon Tuning|Change Name Color|Hardcore Tier 1 Mode| Turn Off Crossplay|Steam Deck| Raid: Atomgrad | How To Play "Support A Team" | Unlock Orion Camo | Aim Assist Settings | 
Modern Warfare 2 Fixes & Issues-Best NVIDIA GeForce Drivers | Dev Error 6036 | MW2 Missing Items | Unlimited Tactical Sprint Bug | Stuck On Installing Bug | Display Name Not Allowed Bug|Gold Camo Not Unlocking|Voice Chat Not Working| Display FPS Counter | 
Best Modern Warfare 2 Loadouts -  Best Weapon Tier List |  M4 Loadout|  PDSW 528 Loadout|TAQ-V Loadout|M4 Loadout|Fennec 45| No Recoil M4 Loadout | SA-B 50 Loadout | Kastov-74U Loadout |