It's been an exciting season thus far in FIFA Ultimate Team with so much footballing content for players to enjoy. Multiple events have already been featured including FUT Versus, Winter Wildcards, and most recently, Headliners.
We now have the next big event only days away as the heralded Team of the Year voting period was just opened by EA Sports. Always one of the biggest promos of the Ultimate Team cycle, TOTY cards will be some of the highest-rated upon release.
Here's everything you need to know about FIFA 22 TOTY including how to vote, nominees, and more.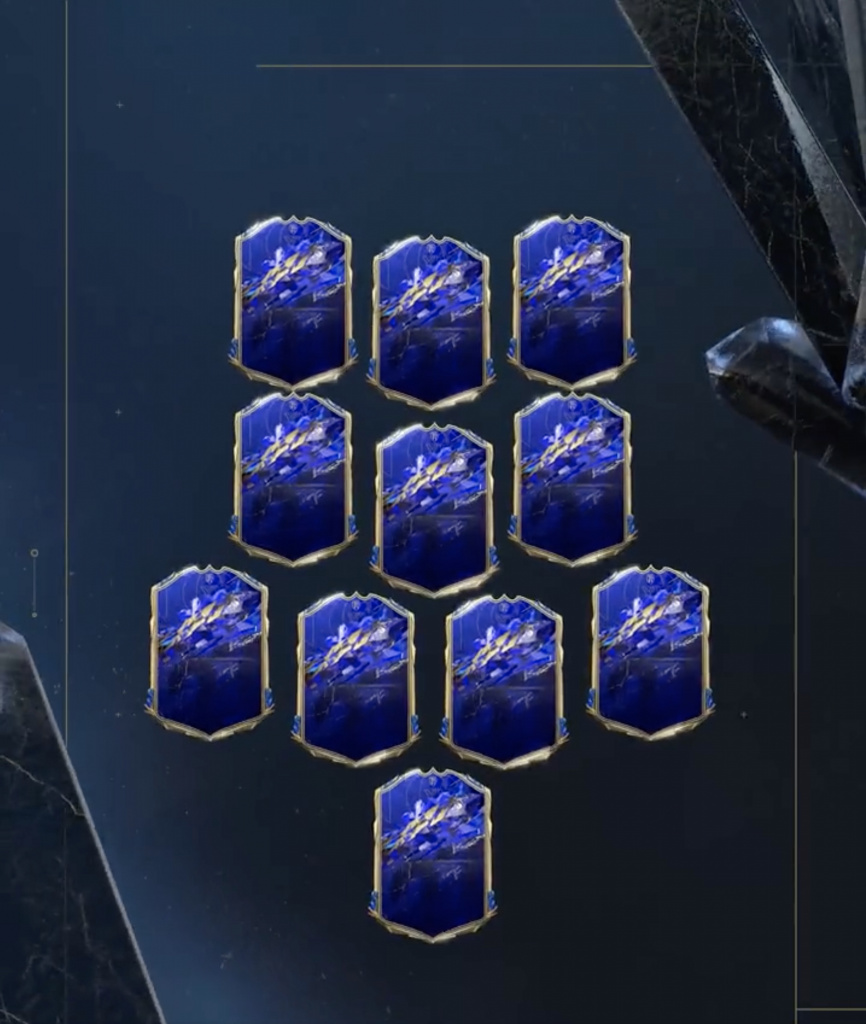 When does FIFA 22 TOTY start?
According to a recent tweet from the EA Sports FIFA account, FIFA 22 TOTY is set to begin on Friday, 7th January 2022. We can expect the event to officially kick off at 6 pm GMT as per the usual FUT 22 event start time.
The event will start with a voting period in which Ultimate Team players will have a chance to select from a nominees list, similar to POTM voting periods.
FIFA 22 TOTY Nominees - Attackers, Midfielders, Defenders & Goalkeepers
The nominee lists for Attackers, Midfielders, and Defenders/Goalkeepers have all been released by EA Sports and players now have the chance to decide who makes the TOTY. Nominee lists feature some of the top talents in world football from clubs and leagues all around the globe.
The FIFA 22 TOTY squad will be released after a week-long voting period for Ultimate Team players to sort through the nominees. Voting will officially run from 10-17th January before squads and honorable mentions are then revealed by the game developers.
Players can expect to see accompanying SBC and Objectives challenges to unlock additional boosted FUT cards.
Back the world's best. #TOTY starts tomorrow.

Vote begins January 10th 📅 pic.twitter.com/WWzgex0LDY

— EA SPORTS FIFA (@EASPORTSFIFA) January 6, 2022
How to vote for FIFA 22 Team of the Year
To keep the decision in the hands of the fans, EA Sports allows FIFA 22 Ultimate Team players to select who makes the cut for the TOTY squad. Here's a step-by-step process of how to pick your XI and submit the team to vote for each of the nominees.
FIFA 22 TOTY Voting
Log onto the EA Sports FIFA 22 TOTY voting website here.
Browse through the nominees at each position (Goalkeeper, Defender, Midfielder, Attacker).
Drag the player card of your selection from the 'Nominees' list to the official team sheet slot.
Confirm your selections to submit your vote!
Note: The FIFA 22 TOTY voting outline takes the formation of a standard 4-3-3.
It's Team of the Year time.⁰
8️⃣0️⃣ nominees, one Ultimate XI decided by you.
⁰Back the best. 🗳 Vote Now 👉 https://t.co/NYTCnqvYW1#TOTYpic.twitter.com/X7EonIq6LG

— EA SPORTS FIFA (@EASPORTSFIFA) January 10, 2022
Make sure to check back with our dedicated FIFA page for all the latest on who makes the TOTY squad, as well as how to unlock SBCs/Objectives challenges, and more.
Featured image courtesy of EA Sports.