The
astonishingly beautiful Mexico
in
Forza Horizon 5
will lead players on numerous expeditions across its diverse locations, where we will enjoy the sights, find out more about the history and people of this country, and tackle all kinds of tasks the game puts in front of us.
One such task will be to snap a photo of the mysterious Jade Statue, left there by the ancient Maya civilisation. If you are at that stage of the game where you are searching for the Jade Statue but not sure where to find it, then read on, as we will dive deep into all the details you need to know.
Jade Statue location in Forza Horizon 5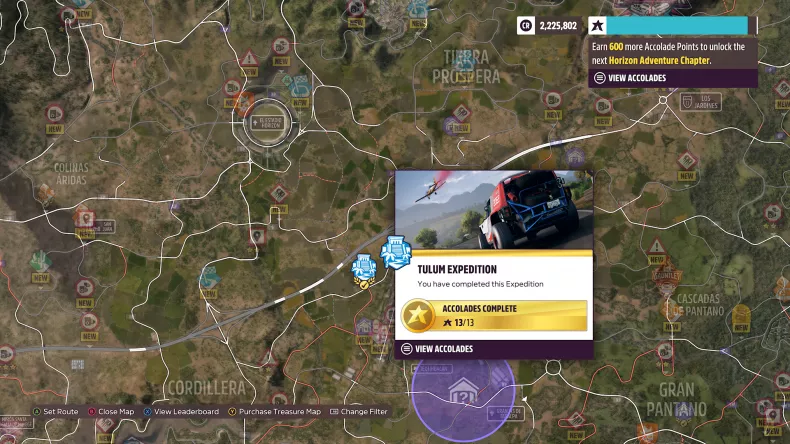 Taking a photo of the Jade Statue is an optional task during the Tulum Expedition.
To start the expedition, the first thing you will need is to have the "Apex" road racing outpost unlocked, which you can do via the Horizon Adventure menu.
Once that's settled, head over to the starting location of the Tulum Expedition. You can find the starting point to the southeast of El Estadio Horizon.
When the expedition starts, the race will kick off as well, all the way to Tulum, which is a tourist town on the coast. But before Tulum, the expedition will have a resting stop at Ek' Balam, and that's where you will be tasked with taking the photos of the two statues.
Make sure not to choose immediately to go to Ramiro, which will trigger the final stage of the expedition, instead stay a while at the Ek' Balam excavation site, because that's where you will find both of the statues.
We've covered the Golden Statue location in another article, and here we will help you find the Jade Statue, which can be rather difficult if you don't know exactly where to go and what to look for. Especially given the constant rain and fog which add to the overall confusion.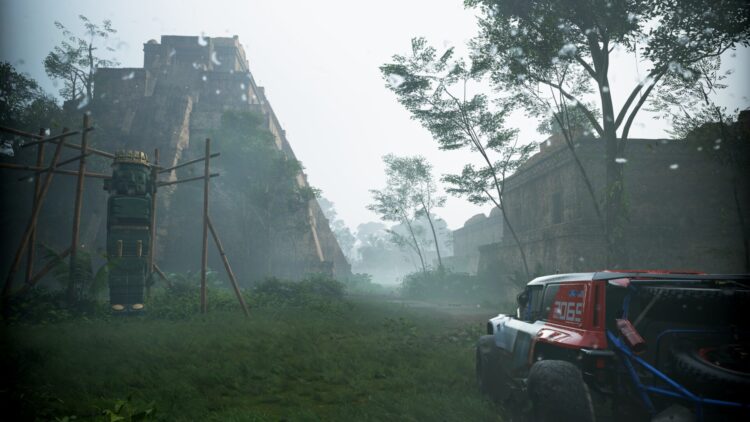 The easiest way to find the Jade Statue is by heading over to the centre of the Ek' Balam site and then from there go straight to the northwest corner. On the very edge of the site, you will see a green upright stone statue, aka the Jade Statue
Take time to admire the beautiful statue, but then don't forget to capture the moment with a photo, which will render the task complete.
Once you have taken the photos of both Golden and Green statues, there's nothing more gameplay-wise left for you to do there, so you are free to continue your expedition whenever you feel ready.
Don't forget to check out our dedicated Video Games section for the latest news, updates, esports coverage, leaks and more.
Featured image courtesy of Playground Games / Xbox Game Studios.