The latest batch of Free Fire redeem codes have arrived, waiting for players to use them and collect their free rewards including diamonds, characters, and much more!
With over 80 million daily active players, Free Fire is by far one of the most popular battle royale games in the world, and the game's publisher Garena always make sure that players have something to look forward to, with numerous events, new content and free rewards.
Garena Free Fire redeem codes will grant players various free rewards, from coins and diamond codes to Loot Crates and many more exclusive items!
We have plenty of redeem codes for games like Genshin Impact, COD Mobile, Fortnite, Valorant, PUBG Mobile, and more for you to look at.
Everyone who has a Free Fire account is eligible for these rewards, all you need to do following the instructions below and find out how to redeem Free Fire codes.
Though, you should keep in mind that some of the codes are tied to a specific server, and cannot be redeemed outside of that server.
Free Fire latest redeem codes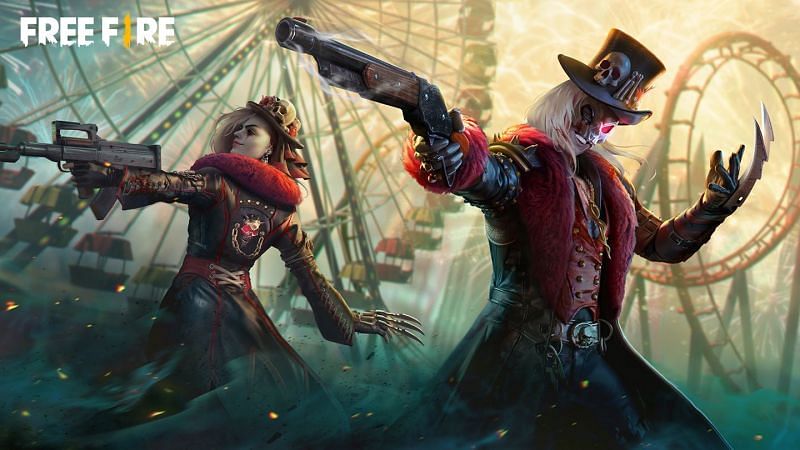 Garena has just released the latest batch of Free Fire that you can redeem now and use to unlock various rewards.
Check out the latest working Free Fire redeem codes:
F10IU JHGV CDSE
F7UI JHBG FDFR
FXCV BNMK DSXC
FC6Y H3KO F9UY
FVGB HJKU YTRE
FWAS XDCV BNMK
FLOI UYTR ESXC
VFGV JMCK DMHN
NDJD FBGJ FJFK
FVBH JIO9 FS87
FX65 RFVB NJKO
FE09 FA87 F6TR
FFMCLJESSCR7
JX5NQCM7U5CH

WJK4KX7MQTK6

VDVCTHUMTEYK

FGYTGVCDRTYJ

FF9M2GF14CBF

FFMC5GZ8S3JC

FFMC LJES SCR7

ECSMH8ZK763Q

FFBCZD9RDP44

FFPLPQXXENMS

F2AYSAH5CCQH 
How to redeem Garena Free Fire codes?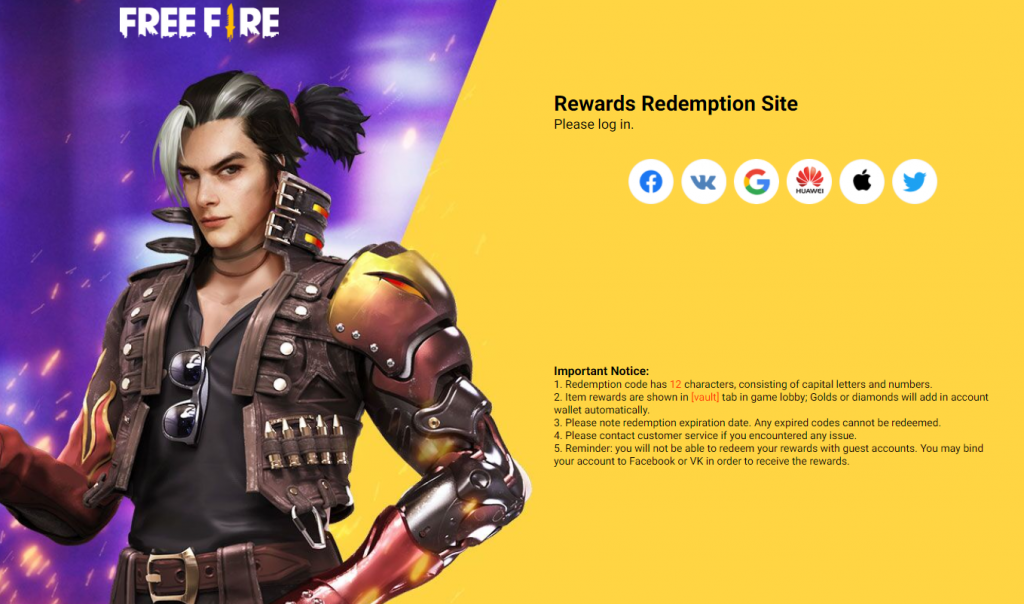 In order to redeem the codes and activate your rewards, you will need to visit the official Garena website for the code redemption.
Follow these steps in order to redeem codes:
Visit the official Free Fire redemption website
Make sure to log in to your account.
You can do it by using your Facebook, Google, VK, Apple ID, Huawei ID, or Twitter account.
In the text box, enter the code (either by typing or pasting) and click confirm.
Repeat for each code.
Once you activate a code, the rewards linked with the code will become available via the in-game mail section, which you need to visit and grab your rewards.