A beloved game celebrated throughout Mondstadt; the Windtrace event is returning to Genshin Impact in Phase I of the version 2.4 update. In this unique take on a classic childhood game of "Hide and Seek," the game will divide Travelers into two teams as they take on roles to either hide from or seek out the hidden team.
Travelers can also earn a host of rewards during the Windtrace re-run event, which includes Windtrace Coins, just by playing a game of Windtrace with friends or other random Travelers. This guide details everything about this re-run event, including how to join, event release date, event rewards, and more.
How to join Genshin Impact 2.4 Windtrace re-run event
Developer miHoYo has outlined one specific prerequisite that Travelers need to meet before participating in the Windtrace re-run event. Once eligible, Travelers can meet with Gygax in Mondstadt City to start playing a game of Windtrace.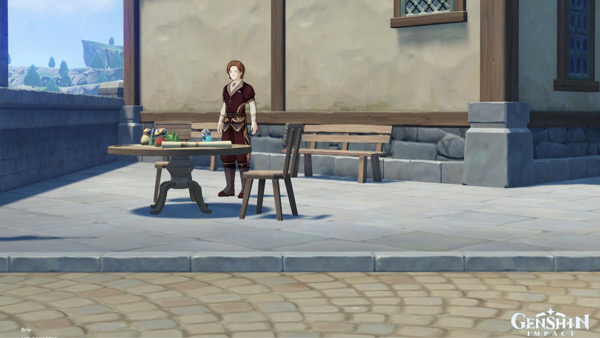 Travelers must have reached Adventure Rank 20 or higher to play Windtrace during the event's re-run. In addition, they must unlock all the Statues of the Seven located across Teyvat to play in the Contested Zones available or play games in the available areas they have unlocked.
When does the Windtrace event release?
The Windtrace re-run event will release on 13th January 2022 at 10 am server time. The event will last two weeks for Travelers to participate in and collect the rewards before the event concludes on 27th January 2022 at 3:59 am server time.
In order to recruit more people to play Windtrace, Gygax has added several new maps this time around. Windtrace, the classic game that hands down Mondstadt's history, is once again being held!

See Full Details >>>https://t.co/RK9WIxcJ1z#GenshinImpactpic.twitter.com/RW9DY7Xvjp

— Genshin Impact (@GenshinImpact) January 12, 2022
Windtrace re-run event rewards
Upon completing the Windtrace re-run event, Travelers will receive Windtrace Coins as the event's reward. These coins can be redeemed for Mora, Primiogems, Hero's Wit Talent Level-Up Materials, Character EXP Materials, Mystic Enhancement Ore and more.
Unfortunately, the quantity of these rewards has yet to be determined as miHoYo hasn't specified its exact number.
As the Windtrace event will take place in randomly selected Contested Zones, there will be a limit on the amount of Windtrace Coins Travelers can earn through the event. The event will start with 1,200 Windtrace Coins on the first day; however, this will increase to a maximum of 6,000 Windtrace Coins until the sixth day.
It's also worth noting that Travelers can earn Windtrace Coins by winning the game as either a Hunter or Rebel and by completing various tasks, including obtaining "Favors".
The return of the Windtrace event will surely be yet another successful run for miHoYo; this is everything we know about the Windtrace re-run event in Genshin Impact.
So have fun playing hide and seek with fellow Travelers, and don't miss out on the fantastic rewards!
Don't forget to check out our dedicated Genshin Impact section for the latest news, updates, guides, leaks and more.
Featured image courtesy of miHoYo.