After years and years of speculation, it appears that we'll finally be getting the long-awaited Halo TV series. It's coming at a great time for the franchise as Halo Infinite has been a massive success since releasing in December of 2021.
With the new title bringing Halo back to the forefront of first-person shooters, fans will be delighted to have another way to consume the long-running franchise. The cinematic experience has long been in the works and it won't be long before fans can stream all the action from the comfort of their own home.
Here are all the latest details regarding the upcoming Halo TV series including release date, cast, trailer, synopsis, and more.
When does the Halo TV series release?
Production began for the Halo TV series all the way back in 2015, so it's certainly been in the works for some time. After initial scheduling slated the show to go live in the first quarter of 2021, it was pushed back due to complications from the COVID-19 pandemic.
We now know the series is expected to release in Q1 of 2022 coming exclusively to Paramount+. In addition to the expected release of the Halo TV series, we also have a few confirmed names for the cast of characters.
Halo TV series cast confirmed
The series hero, Master Chief, is set to be played by Pablo Schreiber, (a familiar face as many know him as dockworker Nick Sobotka in season 2 of The Wire). Natascha McElhone from Showtime's Californication and Jen Taylor will play Dr. Catherine Halsey and Cortana, respectively.
Originally, McElhone was cast to play both roles of Cortana and Dr. Halsey, but the pandemic prevented her from being able to finish the work as Cortana. It's worth noting that Jen Taylor has previously played the voice of Cortana for the Halo games, so there's a chance she is simply a voice-actor for the TV series.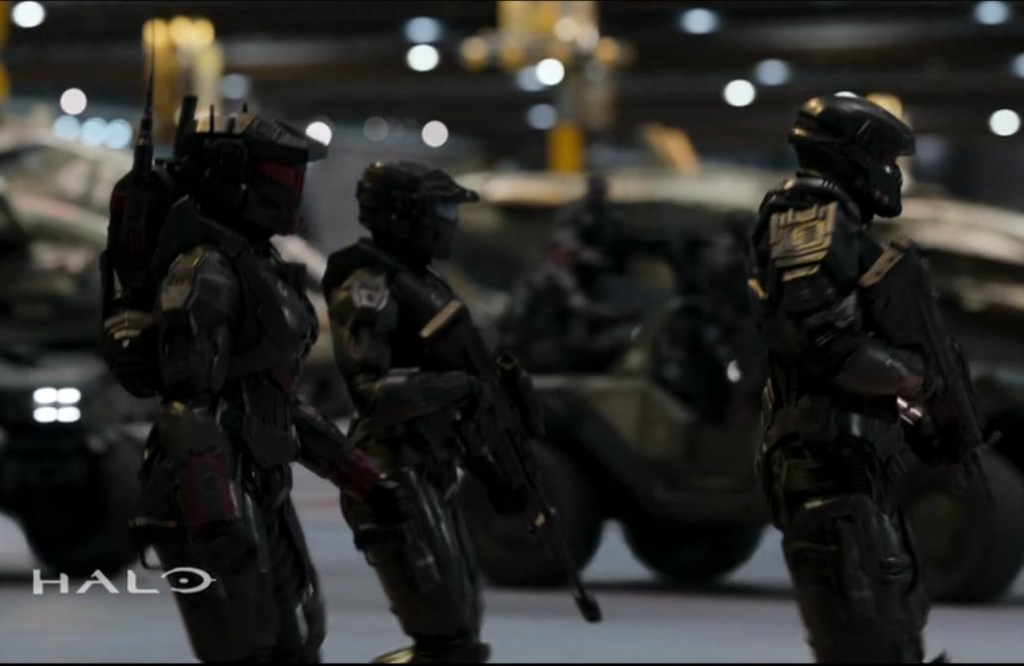 Captain Jacob Keyes and Miranda Keyes will be played by Danny Sapani and Olive Gray, with Shabana Azmi, as Admiral Margaret Paragonsky. Spartan Soren-066 will certainly turn some heads, as Bokeem Kobine is slated for the role after playing Herman Schultz, the Shocker, in Spider-Man: Homecoming.
Halo TV series - Official trailer
Set to take place during the Human-Covenant War, the Halo TV series is not exactly in lock-step with the current storyline of Halo Infinite. Rather, the series will serve as more of a filler around the end of Halo 3.
The official trailer is now live, have a look for yourself and get ready to enjoy all the action on Paramount+.
We'll have more details on the upcoming TV series as it becomes available, so make sure to check back with GINX for all of your Halo needs.
Featured image courtesy of IGN.