Razer has revealed the Zephyr Pro mask in CES 2022, an upgraded model of the Zephyr mask launched last year in 2021. "Breathe freely and be heard clearly" is the motto behind introducing this mask, and just like its previous version, it will come with replaceable N95 filters.
In addition to this, the major upgrade that the Razer Zephyr Pro mask has is voice amplification. The mask has speakers, and when they are activated, they can amplify your voice up to up to 60 dB for people within the range of one metre. 
Apart from this, Zephyr Pro has N95 grade filters with two-way protection that filters both the inhaled and exhaled air to keep you and the people around you safe. It also contains two high-speed fans that you can set at 4200 or 6200 RPM to maintain a good flow of the air and prevent suffocation. 
As of now, we don't know when the Razer Zephyr Pro will go on sale; however, its prices are out. You will be able to buy it for 149.99 USD, and in addition to this, if you want to buy a bundle with extra filters, you will have to pay 199.99 USD.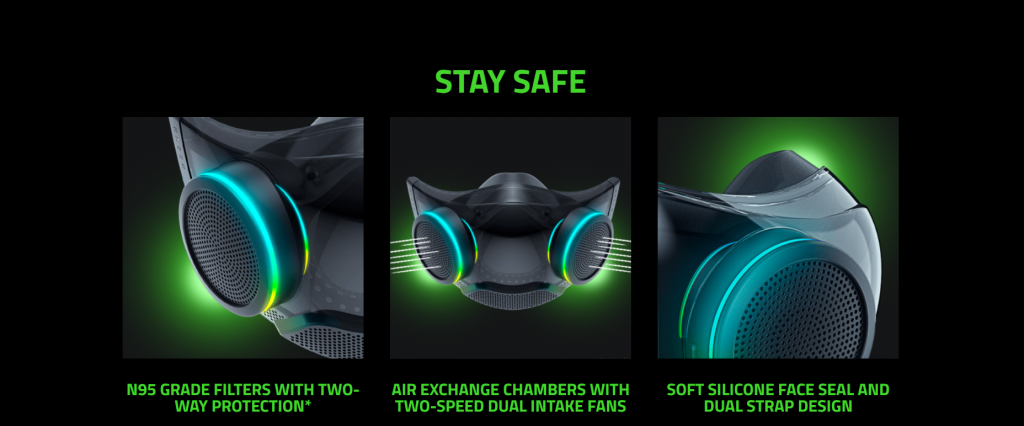 Last but not least, the mask has a customizable RGB to provide a great aesthetic look, along with a transparent design with an anti-fog coating so that everybody else can see your smile. 
We will update this article with the launch date of the Razer Zephyr Pro mask once it gets announced officially.
Don't forget to check out our dedicated Hardware section for the latest news, updates, guides, leaks and more.
Featured image via Razer.