Fractured in Alterac Valley is the final Hearthstone expansion in the Year of the Phoenix, featuring the iconic Alterac Valley from World of Warcraft, known for its eternal battle between the Horde and the Alliance, led by the Horde's Drek'Thar and the Alliance's Vanndar Stormpike.
Of course, as is tradition, well-known Warcraft locations arrive in Hearthstone with a slightly more lighthearted tone and a twist in its story that usually doesn't take itself seriously.
In this Hearthstone's reimagination of Alterac Valley, we see our mercenaries arriving at the final destination of their year-long journey, after they have honed their skills in the Barrens, the Wailing Caverns, Stormwind, and the Deadmines.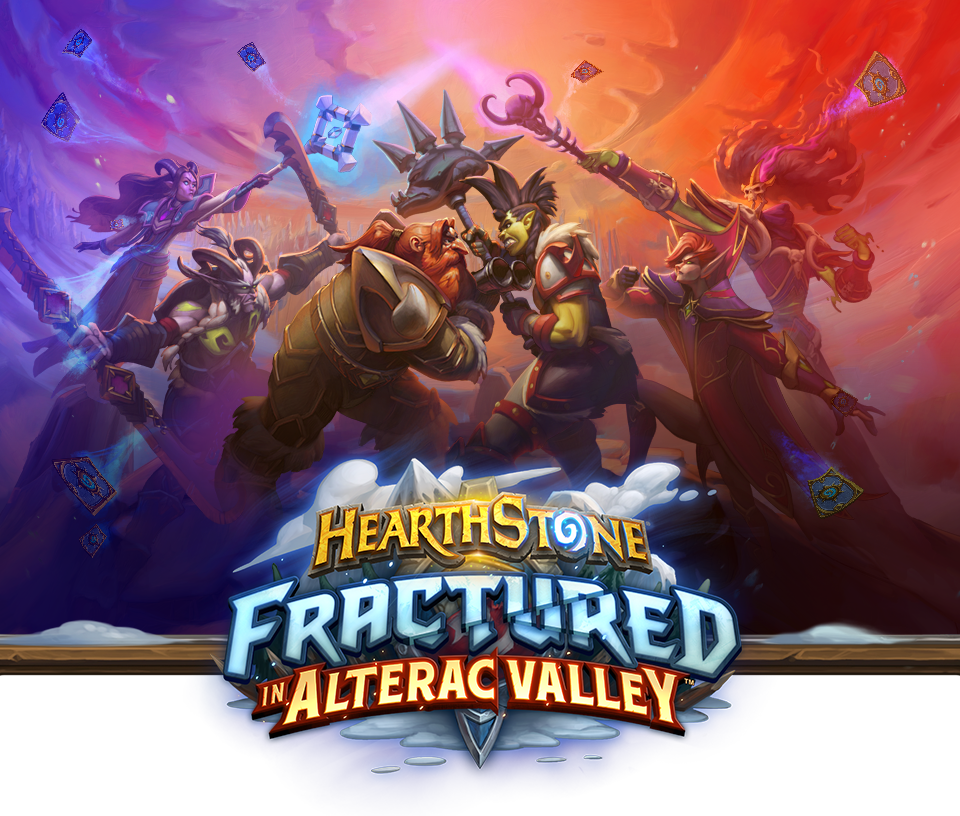 Once puny noobs, our fellowship of misfits now represents max level characters, and that is reflected in their final card versions - they are now Hero Cards! Very, very powerful Hero Cards.
Aside from the return of the Hero Card mechanic, the Alterac Valley introduces several brand new gameplay features, like a new keyword, Honorable Kill, and a new cycle of thematic spells, called "Objectives".
Without further ado, let's dissect all these new features and see what can we expect in the final Hearthstone expansion of 2021.
The return of Hero Cards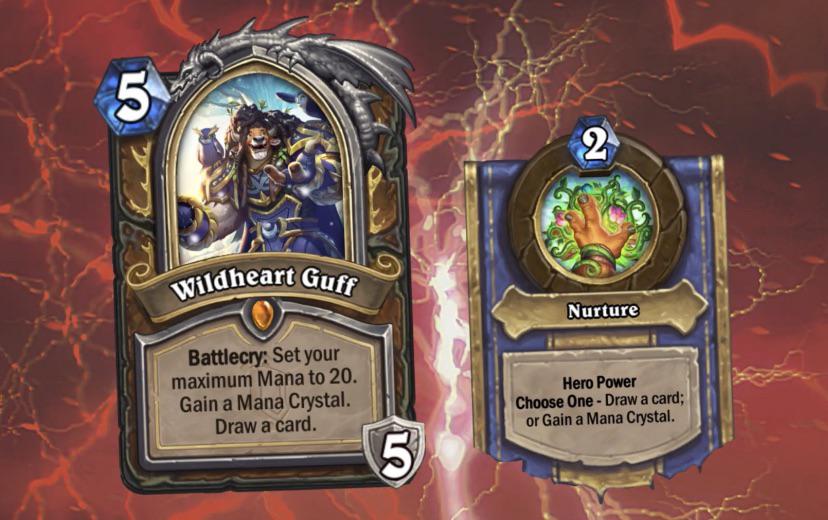 We were following the adventures of our mercenaries throughout the whole year, and now as seasoned veterans, they have become powerful Hero Cards.
While only two of them were revealed, for now, we assume that each class will have its own mercenary Hero Card, just like how each class had its own Questline card in the United in Stormwind expansion, based on different mercenaries.
The two revealed Hero Cards - Lightforged Cariel and Wildheart Guff - are both extremely powerful and quite clearly designed to support control and/or combo decks.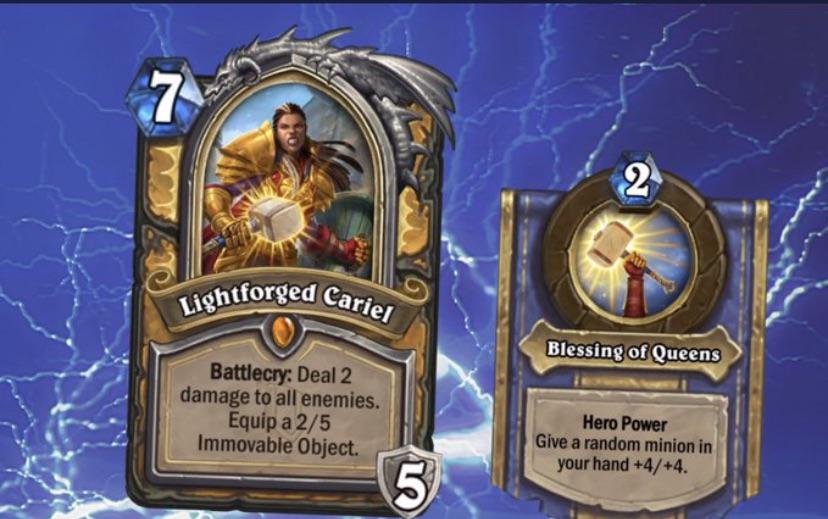 Guffs opens up a lot of possibilities for insane 20-mana combos, on top of the "free" Worlock hero power. Lightforged Cariel simply packs a lot of value in just one card for 7 mana. It comes with instant armour and board clear, halved damage, indestructible weapon and a permanent handbuff hero power - more than enough to be a cornerstone of a new, value-oriented control Paladin deck.
No doubt these cards will define future meta(s) and I can't wait to see other Hero Cards.
New Keyword - Honorable Kill
Each expansion introduces at least one new keyword, and when it comes to Fractured in Alterac Valley, it's all about honour and dignity on the battlefield.
Following that theme, the new keyword is called Honorable Kill, and it provides a bonus effect when you kill a minion with the exact damage needed for a kill.
This is an interesting and skill-testing mechanic which will have players carefully calculating their moves and thinking about their damage order and priorities.
"Objectives" spells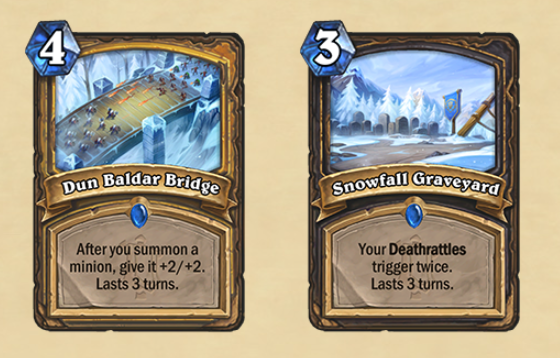 This expansion's card cycle is called "objectives". These spells provide a prolonged aura effect that lasts for several turns and allows for setups and combos if played in a timely manner. At first glance, they might seem slow, especially if you don't utilize their effect on the turn you've played them, but it's too early to judge how well they will fit into meta, as we don't know how slow (or fast) the meta will be.
Fractured in Alterac Valley release date and bundles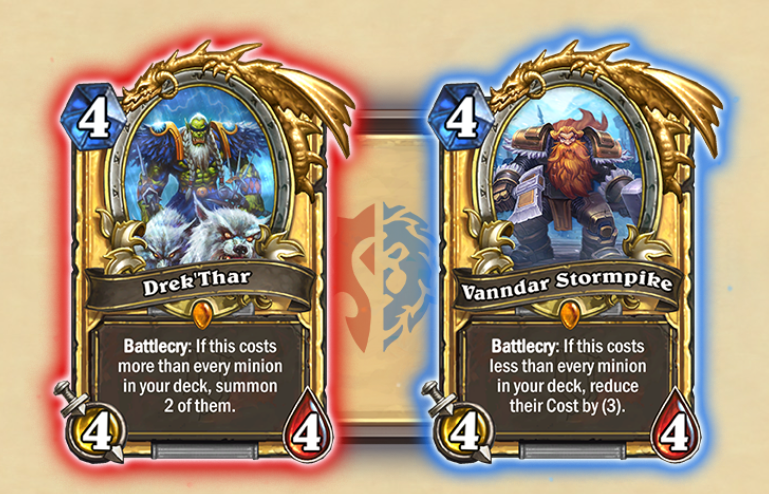 There are two pre-order bundles that you can purchase:
The Mega Bundle includes 80 Fractured in Alterac Valley card packs, five Golden Fractured in Alterac Valley card packs, two random Golden Legendary Fractured in Alterac Valley cards, Vanndar Stormpike alternate Warrior hero and Card Back, Battlegrounds Perks, five Mercenaries Packs, and a Legendary Mercenary Card.
The Fractured in Alterac Valley Pre-Purchase Bundle includes 60 Fractured in Alterac Valley card packs, two random Fractured in Alterac Valley Legendary cards, and a new Vanndar Stormpike Card Back!
Fractured in Alterac Valley is set to release on 7th December 2021 at 7 pm CET / 1 pm ET / 10 am PT.
Don't forget to check out our Hearthstone section for more news, guides, leaks, and an in-depth look at new features.
Featured image courtesy of Blizzard