The newest Slither.io redeem codes are here, use them to customize your slithery character and help them stand out amongst other worms (or snakes?)
Released in 2016, Slither.io was a huge Android hit, and tens of millions of players still enjoying the game.
We all loved to play the classic arcade game Snake, and Slither.io is basically that, but even better and more fun when you consume other players!
Asides from consuming other players, Slither.io has a myriad of customisation options that let you decorate your worms in all kinds of crazy ways.
The game features countless custom skins which you can unlock in various ways, but if you want even more cool stuff, we have a bunch of codes for you to use.
Latest Slither.io redeem codes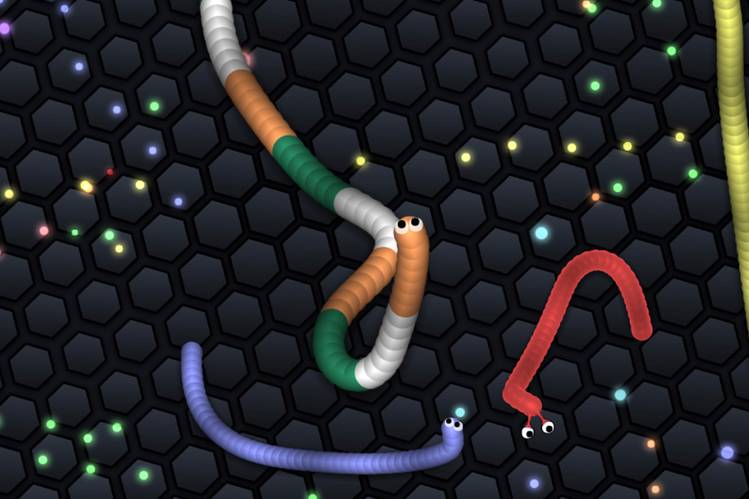 Below you will find a list of all currently working Slither.io codes which you redeem and earn free rewards.
Keep in mind that while these codes are currently working, they can expire at any time, so make sure to grab them while they are still active.
0056-6697-1963 – Hard hat, dragon wings, crown
0150-6765-3242 – Monocle, heart-shaped glasses, groucho glasses
0295-1038-1704 – Brown hair, blue glasses, star-shaped glasses
0465-2156-5071 – Reindeer antlers, black hair, hypnotic glasses
0351-6343-0591 – 3D glasses, unicorn horn, blonde hair
0368-9044-0388 – Deerstalker hat, bat wings
0139-6516-0269 – Visor, bunny ears, fox ears
0334-1842-7574 – Baseball cap, headphones
0068-5256-3709 – Angel wings, bear ears, graduation cap
0309-9703-3794 – Spiked headband, red hair, green tie
0577-9466-2919 – Red cape, cat eye glasses
How to use codes in Slither.io
In order to grab these rewards, you will need to use codes in Slither.io, which is quite an easy thing to do, just follow these steps:
Open the game
Find the "Enter Code" and select it
You will now see a number pad
Enter any of these codes with the number pad
Click the "Enter" button
And that's it! If the code works, you will get your rewards! Now go play some games and show off to your opponents your shiny new look!
And while you are here, check out redeem codes for other popular games, including PUBG Mobile, COD Mobile, and Free Fire!