Rainbow Six Extraction is finally here, the first new Rainbow Six game since the release of Rainbow Six Siege back in 2015.
Being a spin-off of R6 Siege, Rainbow Six Extraction builds upon many familiar gameplay mechanics and features from its esports-focused predecessor, like the slower, tactical and stealthy gameplay, and the well-known operators.
But Rainbow Six Extraction is not a PvP multiplayer game, rather it brings a different kind of gameplay. In Rainbow Six Extraction you will join forces with up to two other players, and go on missions called "intrusions" where you will need to complete several difficult tasks while battling armies of alien monsters known as the Archæans.
These kinds of co-op PvE games are best played with friends, and if you want to persuade some of your friends to play with you, the Buddy Pass will be of great use to you!
Here's all you need to know about it.
What is Rainbow Six Extraction Buddy Pass?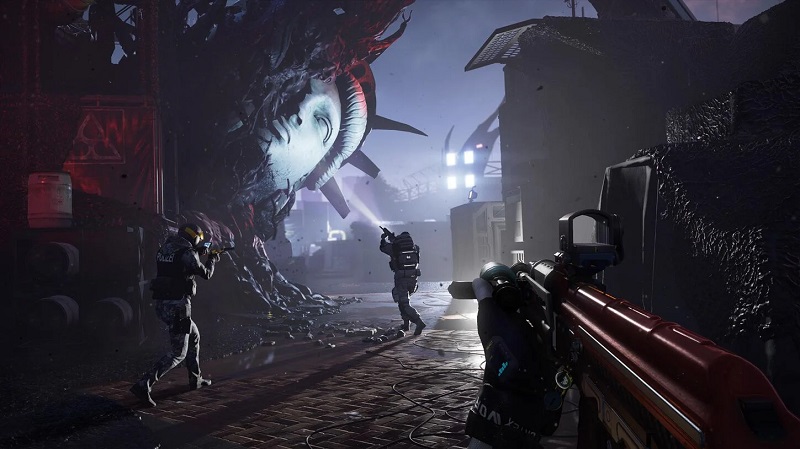 As we've already mentioned, Rainbow Six Extraction is a PvP co-op shooter for up to three players.
You can play it online either with other random players or with your friends from all platforms, as the game offers full cross-play support across PC, Xbox One Series X|S, Xbox One, PS4, PS5, Stadia, and Amazon Luna.
And if you are interested in playing the game, but you don't have friends willing to pay the full price for it, you might convince them by using the Buddy Pass and giving them a chance to try the game before deciding if the game is worth buying.
The Buddy Pass will allow you to invite two other friends from any platform (it works cross-platform) to jump into your squad and play with you even if they don't own the game.
How to use Rainbow Six Extraction Buddy Pass?
Each owner of Rainbow Six Extraction will receive two Buddy Pass tokens, which they can use to invite friends to join their squad and try the game.
To use your Budd Pass tokens, just follow these simple steps:
Select up to two friends through the in-game menu
Send invitations to your friends (via the in-game menu as well)
Friends will need to download a trial version of Rainbow Six Extraction
Launch the trial version
Accept your friend's invitation 
Squad up and play the game!
And that's it! Once the invitation is accepted, your friends will have two weeks (14 days) of the free trial period, during which they will be able to play the game unlimitedly, but only in squads with you (the owner of the game).
Unfortunately, Rainbow Six Extraction doesn't support split-screen local co-op, but even without it, playing with friends is still the best way to experience the game, so make sure to use your Buddy Pass tokens!
Featured image courtesy of Ubisoft.