The holiday season is here, which means snowy updates for many popular Roblox games, including Giant Simulator, celebrating its third anniversary in March 2022. Moreover, thanks to the regular seasonal updates, it is still one of the more popular games on the platform.
In this game, where gamers need to become "the strongest, fastest, and richest player around", extra loot and free rewards are always a welcome surprise. This is particularly the case in the Winter update, which has brought limited edition Winter Pets and the new Winter Warrior skin.
So, if you want to stay on top of your competition, check out our list of the latest working codes in Roblox Giant Simulator.
Working Roblox Giant Simulator codes
At the time of writing, there are five redeem codes working in Roblox Giant Simulator, which you can activate to receive rewards.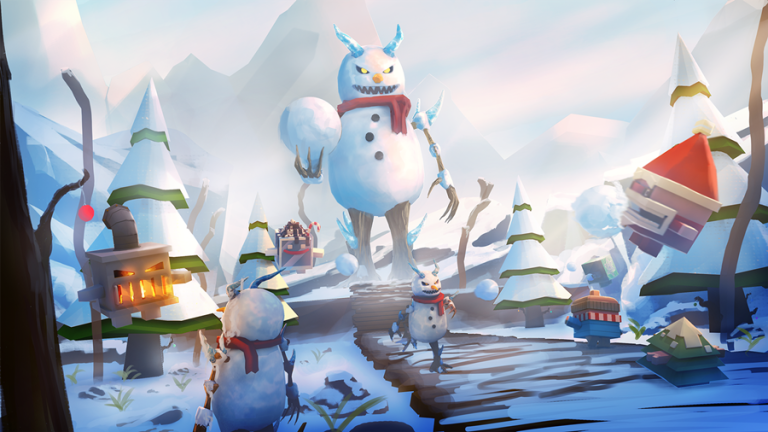 As always, keep in mind that Roblox codes usually have a limited duration and can expire at any given point (this depends on the developers' will), so make sure to use them while they are still working, or you will be missing these rewards.
Winter21 – It will give you 10,000 Snowflakes when redeemed.
AzadArtifacts03 – It will give you 10,000 Gold when redeemed.
Artefact – It will give you 500 Quest Points when redeemed.
miloartifacts13 – It will provide you with 10,000 Gold when redeemed.
Milo Evolved – Will give you 10,000 Gold when redeemed.
The Roblox Giant Simulator codes listed below have expired and are no longer working:
SUMMER - Redeem for 1K Shells 
meatdept - Redeem for 20K Gold 
Evolution - Redeem for 1K Eggs
EASTER2021 - Redeem for 1K Eggs
Xbox - Redeem for 25K Gold
Mythic - Redeem for 100K Gold
GiantNewYear - Redeem code for 500 Snowflakes
How to redeem Roblox Giant Simulator codes
Redeeming Roblox Giant Simulator codes is a relatively straightforward process; however, in the unlikely case that you don't know, here's what you need to do.
Open Giant Simulator
In the menu on the left side of the screen, click on a white Twitter icon
A popup window named "Codes" will appear
Click on the box labelled "Enter Code..."
Enter a working code and hit the Enter button
Enjoy your rewards!
And that's it! If the codes are working, you've received your rewards! So have fun and enjoy all the new Winter update content!
While you are here, check out redeem codes for other popular games, including Genshin Impact, Call of Duty: Vanguard, Valorant, Call of Duty: Warzone, and more to get a ton of free rewards.