The Presentation Experience in
Roblox
is a funny school roleplay game in which players will have to give a presentation on a subject that they can choose according to their own will or a topic will be assigned to them randomly. 
The objective is to give the presentation to earn points that you can use to create disturbance in other players' presentation by coughing, farting, screaming, raging, partying and more. 
While it's fun to play, sometimes it can be interrupted if you are short on points. In that case, you can earn some free points by redeeming The Presentation Experience codes.
Roblox The Presentation Experience codes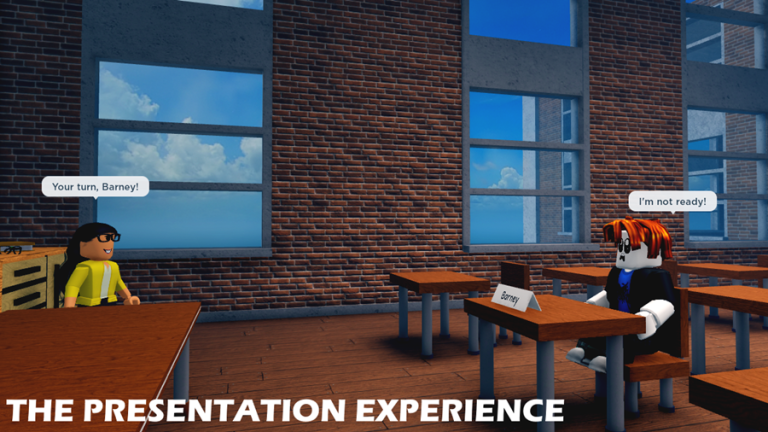 Roblox The Presentation Experience codes are released via the game's social media handles, Discord server, and more. Also, make sure to redeem these codes as early as possible since most of them are time-limited.
Working codes
100klikes – 10x Points for 10 Minutes
toilet – 50 Points
itsaboutdriveitsaboutpower – 150 Points
helicopter – 50 Points
santaclaus – 50 Points
RAT – 25 Points
code – 15 Points
10points – 10 Points
teachermadcuzbad – 200 Points
NikkoCoder – 50 Points
bookworm – 80 Points
azureoptix – 25 Points
Expired Codes
20mvisits - 200 points
azureoptix - 25 points 
Christmas - 250 points
Bookworm - 80 points 
How to redeem The Presentation Experience
codes
If you are new to the game and don't know how to redeem Roblox The Presentation Experience codes, we have listed below the steps that you can follow to claim free rewards:
Open Roblox The Presentation Experience on your device.
Click on the Twitter icon button present at the upper side of the screen.
Paste the code there and hit enter to claim your rewards.
While you are here, check out redeem codes for other popular games, including Genshin Impact, Call of Duty: Vanguard, Valorant, Call of Duty: Warzone, and more to get a ton of free rewards.